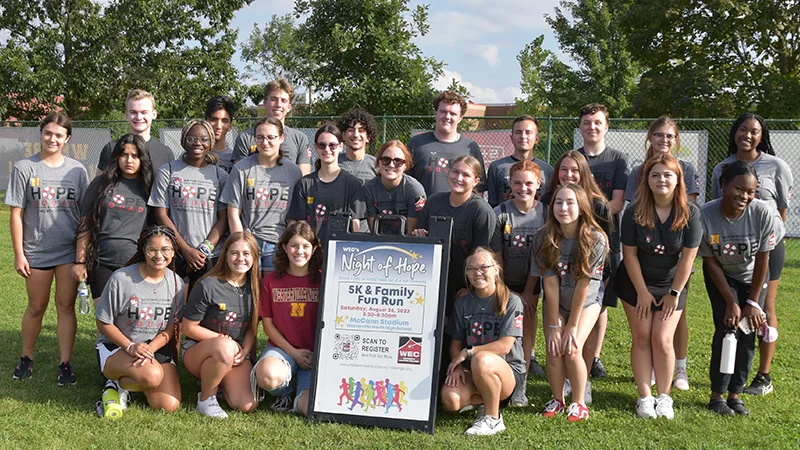 Welcome back, 2023-24 Hope Squad and WEB students!
WEC wishes a big welcome back to all Westerville students, families, teachers, and staff. School is back in session and that means WEC programming is back in school as well.
We welcomed new Hope Squad members and advisors at all three high schools and were glad to see many returning students for our third year of Hope Squad in Westerville!
We got off to a great start with our Hope Squad retreats at each high school in early August and regular meetings and curriculum has commenced.
WEB has also gotten underway in the middle schools including at Westerville's newest middle school, Minerva Park.