Thanks to your support, 
WEC offers three $500 scholarships each year. We award one each to graduating seniors at Westerville Central, North and South high schools. 
One scholarship will be presented at each Westerville high school to a student who is a graduating senior and accepted to a two or four year accredited college, university, technical school or military academy.
WEC accepts applications through the Westerville City School District's Community Scholarships Common App.
Winners will be contacted, and publicized on this website and in the WEC newsletter. The scholarships will be presented to recipients at Evening of Excellence.
We look forward to receiving your application!
One each to a Central, North & South grad
To attend 2-, 4-year or technical college
Announced in the WEC newsletter
Presented at the Evening of Excellence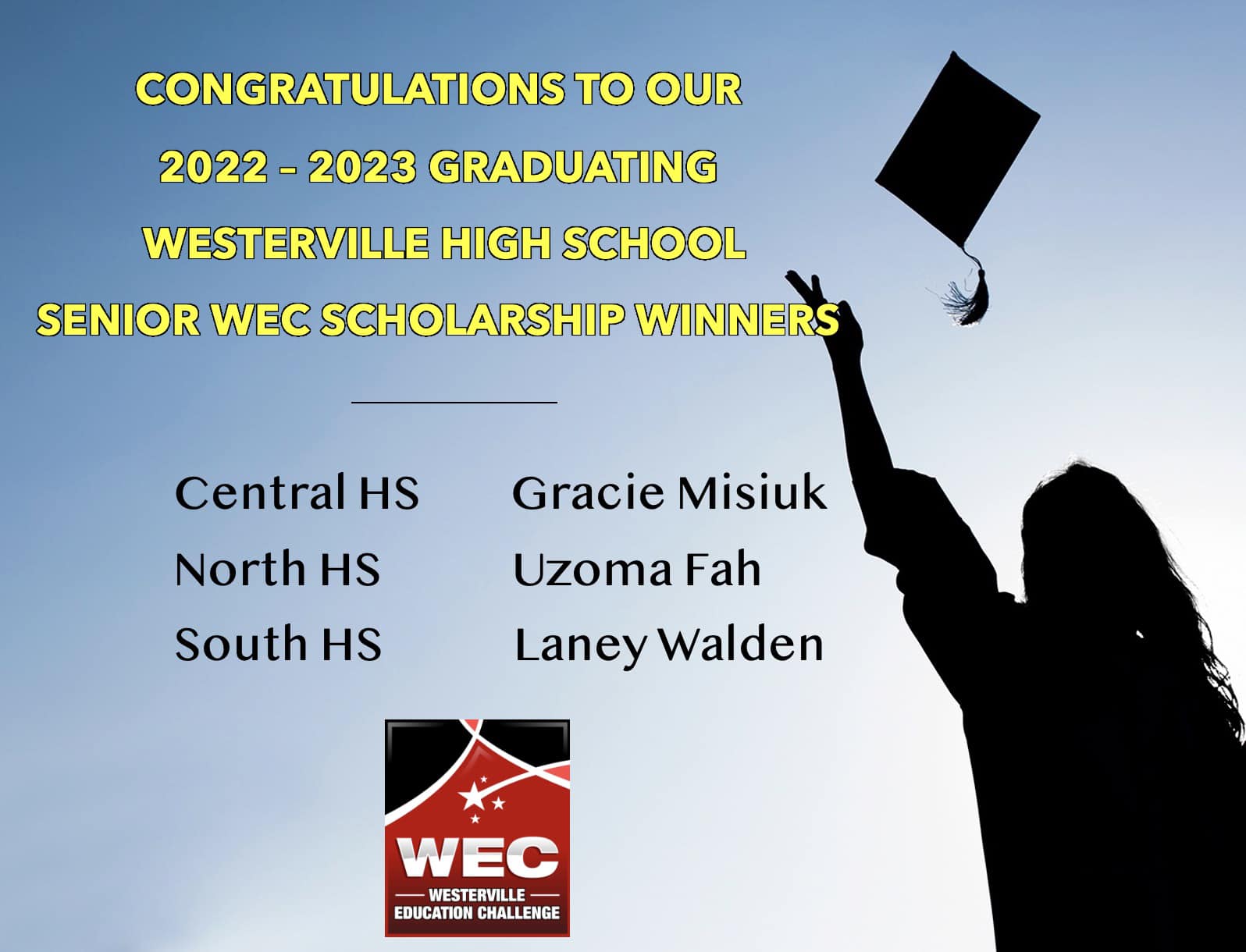 Previous recipients
2022-23: Laney Walden, South; Uzoma Fah, North; Gracie Misiuk, Central 
2021-22: Kyra Lesmerises, South; Adja Anne, North; Rugie Kabia, Central
2020-21: Lois Boakye-Agyemang, South; Andilyn McCallum, North; Blessing Hanson, Central
2019-20: Taylor Johnson, Central; Lily Miller, North; and Kandy Boakye, South